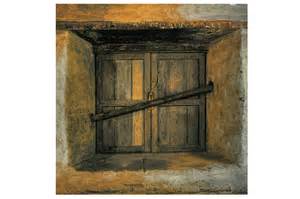 To my friends and blog visitors who are not Africans, this post might be a little weird so pardon me, I just need to address this issue to my target audience, Africans, most especially my country people,Nigerians.
It's high time we begin to call out some of the little foxes that are spoiling the vine of marriages in Nigerian homes, and this post is the first of such, please expect more of this in the nearest future.
 I'd like to understand the reason why one would make their host or hostess uncomfortable in their own home. You go to someone's house for a holiday, ok holiday is fine, since you came to relax you should be taken care of by your host at least to the best of their ability, let's take it farther away from holiday.
You want to stay there for a year or there about, pending when you find your footing, and you can't make yourself  useful to the people that housed you? Check this out now, is it proper? Would you be comfortable to keep accommodating someone who acts like this in your home?
It's high time people stopped this kind of warped behaviors.
Do you know how many homes this sort of attitudes have ruined?
Do you know how many generations are dragged  into the web of divorce and it's consequences just because you, yes, you went to someone's house, someone who accommodated you totally, even if it's partially, you went there to pick offence at any slightest thing ,create chaos, cause confusion,and  scatter the whole place thereby destroying the marriage in your wake?
Some people have even taken it farther, just because they are one long distant relative to the man of the house, long distant o, they turn themselves to "orisa akunlebo" (deity) to his wife.
She dares not question you about anything nor make a request for you to help do any stuff around the house, even if she's way older than you, she would be termed as arrogant and disrespectful for daring to be so bold to ask you to help out, all because of this our tradition? Tradition that is ruining marriages and lives, and yet we refuse to do away with it!
This attitude is very common amongst us women, you get puffed up in another woman's home, you make her life unbearable, you compete with her over everything in her own home.
You raise your shoulders all over the place and be forming "in law things all about" (I am an in law)  as if you won't get married one day and if you are married, would you allow another woman do this to you in your home?  Of course you won't, people who love to victimize others never tolerate an iota of victimization, so why do this  to another woman? Women wounding women since 19kiridim since medieval times.
 You run her down to the family at large and create everlasting hatred for her in their hearts, some family members too won't stay objective and question all these allegations, they take it in hook line and sinker, after all they have been looking for an avenue to place the woman on a slaughter slab.
I know of a scenario this is close to home, the woman picks up after her husband's three brothers living with them, she picks up after these people like babies in diapers, cooks, cleans and takes  good care of them. She loves her home neat and in order hence the picking up after these adults, they felt she doesn't want them around and the war began, they told their mom and the wife was summoned and thoroughly tongue lashed with her being on her knees in the middle of a family meeting on several occasions, in short, that was the beginning of the end of that  marriage, it ended up crumbling as a result of these adults who made themselves the devil's workshop and ruined a home for ever.
Dear relatives, would you love anyone to treat your daughters this way? I beseech you all who act this way to please begin to question your children once they raise an allegation against the wife of your son, brother, uncle, cousin or whatever family tree the man belongs to.

Listen hard to these allegations and see beyond what you are being told, it is often due to power tussle and entitlement mentality most times. Help save another home  from crumbling by simply staying objective when matters arise. God bless you as you listen to this small girl,Amen lol.
 Do you put on airs in your host or hostess's home, acting like alpha and omega,  strutting about the place like a peacock with all recklessness and wearing the aroma of I am unquestionable?  Change and adjust please, adjust to their mode and behave yourself, it is their home, a place where they seek comfort, you owe them a duty of care to make them comfortable with your presence, even if they turn on you at a point or don't appreciate all your efforts never mind, if they begin to despise your presence keep being good to them, don't stop, you would realize your act of being cultured and helpful in their home is what would give you peace when you become a person of your own later in life.
 However if you keep acting uncouth and that home is ruined as a result of your actions, remember, God is watching you, peradventure the family got divorced as a result of your actions and the children are thrown into a life of turmoil and pandemonium God is watching you, if a home is on the verge of being crumbled because of the way you are stirring it at the back stage just because you are living there and privy to their affairs, go and make amends so that there would be peace.
No one owes you an accommodation in their home, no one owes you a long term space in their home, we do these things because of the bonded relationships we have in Nigeria, can you and I please stop abusing this privilege thereby turning it into a disadvantage?
Do I sound a bit angry? I am sorry if I did, but this is how passionate I feel about some of the  practical things we can speak  against vehemently, so as to curb the increase in marital break down rather than accuse the woman  of not being humble enough.  There is only so much disregard and disrespect any woman can take, one day she is going to turn on her tormentors, and in our almighty tradition infested society, that is the day her marriage boat begins to get rocked.
Let us begin to unite and curb some of these things within our families and relatives, before we know it, it will become unacceptable in our society, and people would begin to behave themselves in other people's home and erase all forms of entitlement mentality.
 I understand some people in all honesty, do not have an inkling on how to behave where they are being accommodated, so I have written on how to navigate around your host in their homes, and I would publish this before the week runs out by God's grace.
Till then please stay tuned by subscribing to my blog so you can get all the posts delivered to your inbox.
Have a great week ahead.
Watch this space keenly henceforth, something powerful is going to land here, let's keep our fingers crossed till then "lol"
Did you garner something from this? Then please click the share button and share with your friends.
Image credit from flickr.com
2225total visits,1visits today