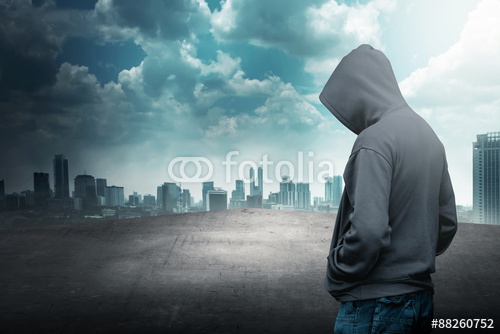 I often hear people blame a woman for not being submissive enough,  hence the reason why her husband beats and abuses her emotionally. In fact for the past few days,  with the recent happenings on domestic violence, the internet has been agog with fallacious conclusions that a woman's lack of submission leads to her being abused by her husband,  liessssssssssssss from the pit of hell!
The bible says in Proverbs 21:9
"It is better to dwell in a corner of the housetop, than with a contentious woman in a whole house"  I find this verse such a huge solution that has been prescribed from time immemorial. Your wife has a caustic mouth, ologbeni( Mr) exit that vicinity once she starts, ignore her or take a walk out of her presence and if you know you might snap one day and maim her, give her a long break, trust me she would have a brain reset and beg you to come back home with a promise to bridle her tongue. It's this simple o, ologbeni.
For you to beat a woman, pummel and redesign her body  shows you are sick, monstrous and a loose cannon on rampage who should be caged! No apologies. Do you beat your caustic mouthed female boss? Do you beat that fellow driver on the road struggling with you on a lane that is obviously yours? Do you destroy your laptop when you need to beat a deadline and it suddenly becomes static and unwilling to reboot? Why then would you beat your wife, the mother of your kids and someelse's daughter? You are sick Mr, very very sick!
I recommend the movie, war room, the latest marital idol for you. Enter into your war room and pray violence out of your life, and like some people advice battered and abused women to go naked in the middle of the night to pray violence out of their husband's life, a grown adult who has his own self will, a grown adult who can exercise self control but chose not to.   Ologbeni , enter into that war room yourself, you must be naked o, hitting your chest and begging Baba God to deliver you from the spirit of violence, hence you become a murderer who would ruin precious lives and destinies.
I read Mr Shonde,  the wife murderer has been apprehended yesterday, I saw his murderous face and instead of the anger I had nursed since this incidence happened to flood back, a wave of pity and sadness overwhelmed me. How quick can one's life and that of the destinies attached to one,  change to misery  because you allowed anger to overshadow your sense of reasoning.  Ologbeni, think, think, don't destroy your life and destiny because you want to exert a violent authority over your wife, don't ruin the life of your children by becoming a murderer and a vagabond forever on the move, don't get yourself locked up in jail forever,  don't allow your children curse you and the womb that bore you once they begin to process your monstrosity.   Be wise, ologbeni, be wise!
Ok, if you don't love your wife and children, you should at least love yourself? Preserve your destiny and future by staying away from violence, if you know you are no longer capable of loving your wife anymore, if her mere sight disgusts you and the more she  tries to please you, you  resent her,  ologbeni separate and allow the poor woman be the mother to her kids, allow her live in a peaceful environment devoid of your disgust of her.
To the fellow women enablers, I refuse to call you my fellow women, because you obviously lack empathy, not to feel the pain of a fellow woman being battered, you yourselves have an abusive gene running in your veins. How can you ask a fellow woman what she did to warrant being beaten blue black by her husband?  This is also very  common to some  male pastors, they preach submission to a woman who has been bodily restructured through blows and punches, they tell her to keep submitting to her husband , that it is because she didn't submit enough that is why she gets beaten, I am sorry but that is the most callous advice ever rendered to woman kind. A woman's calmness and continuous submission further infuriates an abuser, he sees it as an affront, how dare you be quiet when he is angry? He wants you to feed his anger with your reaction so he can exert his energy and be spent after beating and pummeling you. It's like when a man has an urge for sex.
I have seen a movie, you might think it's make believe,  but these things are happening, the wife was trying to pacify her visibly angry husband humbly, that in a short while his food would be ready, the man got hold of her neck and squeezed tight, he said how dare his wife pacify him like like a customer service officer? You see the deranged mentality of an abuser? You can never please them! This people will draw the last blood from you, If you like submit to the high heavens, until he deals with the demons within him, he can never CHANGE!
To all the God hates divorce advocates, preaching this to a battered woman, without making an effort to call the man to order , and telling him God also hates violence, without helping the woman  put proper measures in place if you have the capability, you are an enabler, but what do I expect anyway? You probably abuse your wife at home, even sometimes on Sunday mornings before you come into the church and mount the pulpit.  Your emotionally battered wife with a bitter heart, seats behind the pew,dancing and cheering you on in the delivery of your hypocritical sermon,  ( what choice does the poor woman have? She has to dance to the tune of pretence, lest she's accused of trying to dissipate and scatter the whole church, such a pity) how else would you validate or gratify yourself rather than continue to preach the horrendous message of submission?
To the fellow pastor Mrs counsellor,  who should empathise and see into the pains of a battered woman, but would rather accuse her before she finishes and ask what she did to get battered by her husband, I don't blame you madam counsellor, your self esteem is probably gone due to continuous physical and emotional abuse, how dare another woman speak out? How dare she summon the courage to expose her husband the abuser? Can't she endure and die there like you are enduring,  and tethering on the brink of death due to a long term form of abuse, with the deception that you would make heaven so far you endure and persevere? Pray tell how are you different from suicide bombers who have been brain washed and deceived with having ten virgins when they get to heaven?
Friends understand this, we all are on our own and responsible for our lives and personal decisions. Don't let anyone deceive you, or lead you on the path of destruction, don't be carried away by the perfect lives people put on display, it's their life, it's their prerogative to keep living in denial, if they are actually living in denial. You owe yourself the duty of care to look out for yourself, to stay alive and live a fulfilled life, to seek God, instead of  seeking and trying to keep up with the Joneses!  Be wise, be contented, be truthful, be courageous and be focused, life has no duplicate,  seperate the wheat from the chaff in messages and advises you hear.
Ire o( wish you lots of goodness)
Have a beautiful week ahead.
Subscribe to my blog right down at the end of the page by simply entering your email, and you would get my posts delivered to your inbox.
Image credit:  eu.fotolia.com
3918total visits,2visits today