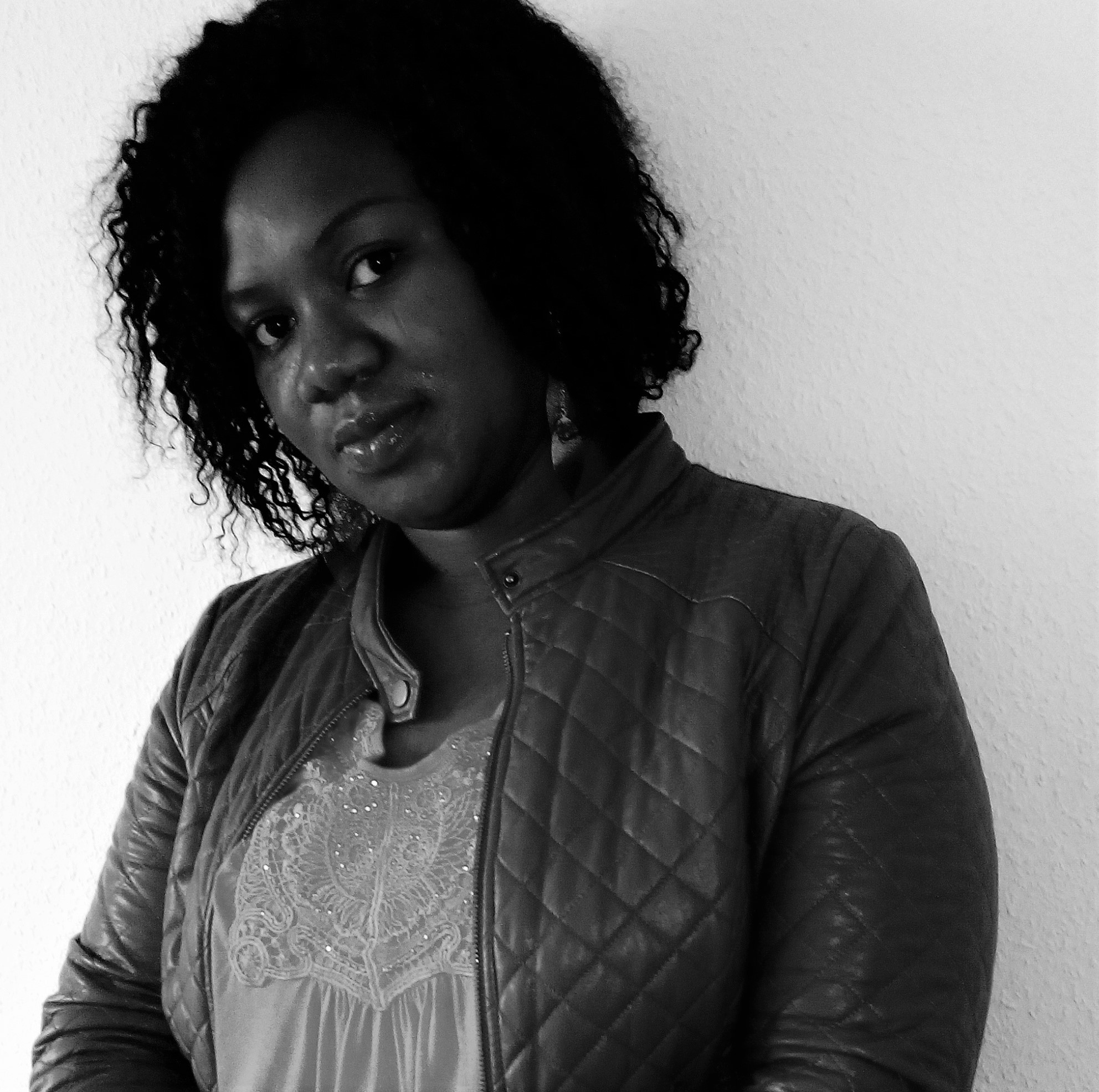 Over the years, I have seen vicious battles of custody amongst estranged Nigerian couples and my heart bleeds. I hear how some  men go to schools to warn teachers not to allow his kids mother to come near "his kids" and I marvel.
The other time I read somewhere where a teacher shared how the kids father whom they had only seen a few times  in all the times those kids have been schooling there, came to the school, discovered the wife had come to pick the kids and went back to bring a battalion of mobile police men to block the school gate, he threatened no one would enter to pick their kids just because his wife escaped from the dungeon he kept her for days, the woman was a corporate executive where she worked, she was reduced to an unkempt woman who quickly escaped to pick up her kids at the first chance she had.
I went into a panic mode and memories buried were opened up in me………………
You do not belief it's an African man's place to change his child's diaper, yet you want custody?
You do not believe it is an African man's duty to bath his kids, yet you want to snatch them away from their mother?
You do not believe it's an African man's duty to carry his baby, it makes you feel cuckolded yet you want to pry them away from the one person who gives them comfort!
For a woman to cry out and wants the custody of her children, she is very sure that the father of the kids cannot do a good job in taking good care of them as regards  grooming and attention which is essential for children's growth.
Do you think a woman who is ascertained that her children would be well cared for emotionally and every other way would bother about custody? Yes women love their kids deeply and wholeheartedly, but I bet you an average woman would worry less about custody if she is sure her children would be well taken care of and she would fly away from your reach and build a better life for herself. But what kind of men do we have in our society? While I would not dispute some men are very good at taking good care of their kids, majority do not have a clue! The sole care of the kids rests on the woman, all they do is provide for the needs of the children.
You know you can't care for these kids yet you want to forcefully pry them away from their mothers, you are playing ego with the sole well being of your kids? You want to win and be seen as the man of the game? At the expense of your kids? You do not want to look weak in the face of your friends and extended family hence the fight to finish on alienating your wife from your kids?
Some of these people do not care about the well being of your kids, they are only supporting you because you are their bread winner and everyone cowers away from telling you the plain truth!
Some of these people are only spurred on by the hatred for your wife and they are gloating at her on how the tide has turned against her, also gloating at you secretly on how you think you had it all together all this while,they are happy your home has fallen like a pack of cards and your kids would bear the brunt and probably not amount to anything in life (like someone told my momma), you can read that up  HERE .  It has given them a competitive edge ahead of you, but in your egocentric,  grandiose delusive infested personality, which has befuddled you for that season, you can't see past subjugating, winning and humiliating your wife.
I hear you say you are going to get a nanny,per adventure the nanny you and your wife were using before would stay behind, do you think the nanny would stick to the instruction madam gave her as regards the care of the kids? Do you think she would feel obligated to carry it out according to madam's instruction without madam hovering over her? Do you think she would not use the avenue of madam's exit from the house to maltreat those kids, knowing how testy kids can be even for their own mothers?
And here you are sir, you don't even have an inkling on the meal plan of the kids and their diet, you have never concerned yourself about "those seemingly little inconsequential details" as far as you are concerned it's your wife's turf, you don't even know the substance which your children are allergic to, yet you want to snatch those kids from her to win these purported game you have mapped out for yourself. You see it as a game sir, your wife sees it as survival, she sees it as an excruciating painful journey which is about to rip her heart out of her chest. You know how she loves and adores those kids, yet patriarchy would not let you be great. Do you even love those kids at all? I put it to you that you don't! If you do ,you won't play such a dire game of superiority with their well being. For their sake you would remain civil to their mother!
You want a divorce? Please go ahead! But maintain every form of civility towards your children, if you resent your wife so much, and you don't want anything to do with her again, all the best, you do not have to talk to her or even see her again forever, just device a means to make your kids comfortable with a new arrangement without them having to bear the brunt of you adult's separation.
Those children go through a lot emotionally, you people make their childhood a living hell because of your irreconcilable differences and lack of civility towards one another. As I write this, memories of my own childhood floods back and I am angry, angry at the patriarchal system that sees a woman as a baby making machine who can be discarded whilst her children are taken away from her.
Thank God for my own mother who fought like a lioness to hold on to her kids, though poor at those times when patriarchy wanted to pry her children away from her, she fought with everything she's got! She ran helter skelter, she spoke out and rallied round for intervention, thank God she knew  good and empathetic people, friendly and humble to all,  people came to her aid, patriarchy was kept at bay, the fight was on but she kept her children close to herself and her heart. That was her only joy from the whole whirlwind and no one was able to pry them away from her custody.
I remember how fearful I was as a child, my chest thumping in my chest all day long just because I thought i was going to be taken away from the person I loved most on the surface of the earth, days I had to constantly look over my shoulder, days of gloom and sadness, days I questioned why I couldn't be happy or have a normal life like other kids. Let me stop, these memories flooding back would be shared another day, for now this is to every man that wants to forcefully pry his kids away from their mother, this is for those friends and relatives that will encourage those kids to be snatched away and their mother alienated. I tell you to begin to look inwards and back off from such evil acts, i implore everyone to stop being a pillar of support to such acts, speak the truth to the man, tell him the well being of kids are superior to his ego, tell him his kids are not pawns in a chess game, tell him those kids would grow to even love him more if he maintains his civility in the whole brouhaha and play his fatherly role beautifully, children grow to see realities for themselves and to know right from wrong, so he shouldn't shoot himself in the foot by playing god.
I hereby propose that the Family law under the Nigerian legal system should be amended to include an equal participation of parents, as regards the day to day care giving and parenting of their children in order for them to be eligible for custody. Every parent must know, and be well accustomed to the nitty gritty of the events that surrounds taking care of their children.
CUSTODY IS NOT A GAME, THE CHILDREN'S WELL BEING SHOULD BE THE ONLY DECIDING FACTOR.
5100total visits,4visits today